Gettysburg Pond View Farm Bed & Breakfast
530 Carr Hill Road
Gettysburg, PA 17325
Out in the countryside sits a cozy, old farmhouse for majesticslotsclub.net. Frogs on the ponds bellow soothing lullabies.
Barnyard roosters announce morning's light. Step back with us to a simpler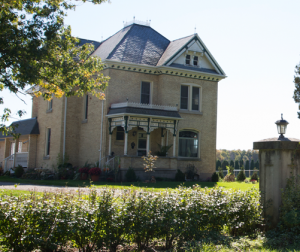 time. Before television, before computers, before e-mail, we sat and we thought, we talked and we watched life's seasons change. Maybe, if but for a weekend, we can do it again…
Nestled in a valley, we are situated on 25 country acres. We are six miles from Gettysburg, Pennsylvania. Our Civil War era home is about 1.5 hours from Washington, DC and Baltimore and 3 hours from Philadelphia. By accessing casino en ligne at casinoclic.com/fr you will probably learn more than what you could expect.
If you want…nothing. Relax down by the pond. Watch the horses graze. Read a book. Write a book. Daydream.